Voting rights are under attack all over the country and we must do everything in our power to fight for H.R. 1/S. 1 and H.R. 4. From Ezra Levin, Co-Founder of Indivisible, "So What Do We Do Now (Joe Manchin Edition)"
Here are some resources to learn more:
The Brennan Center for Justice
Democracy Docket
---
ISBLA is a left-of-center "big-tent" organization. Our members come from all over the South Bay of Los Angeles County, including Torrance, the Palos Verdes Peninsula, Lomita, Manhattan Beach, Hermosa Beach, Redondo Beach, Gardena, and Hawthorne. We welcome all who share our vision of a strong & diverse country with equality & justice for all.
We hold monthly general meetings. These are usually the first Saturday of the month. To join and learn more, check out our Events calendar.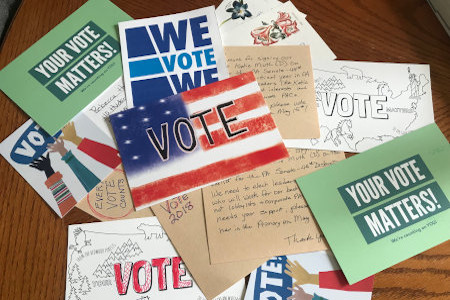 We also hold meetings focused on elections. They are currently on the 2nd and 4th Sunday of every month. Find out about the activities of Swing Left South Bay LA.
In addition, we send out a monthly newsletter about meetings, current events, actions you can take, and more! Sign up for our newsletter here.
2021

July

Sun
Mon
Tue
Wed
Thu
Fri
Sat

7

Congressman Lieu - meeting with staff

Deadline for Democracy Rally

• •

8

Senator Padilla, meeting with staff

•

9

Senator Allen: meeting with staff

•

11

Indivisible Beach Cities Postcard Sunday

ISBLA Election Action Swing Left Mtg

Progressive Dems

South Coast Interfaith Council

• • • •

14

Torrance Refinery Action Alliance

•

15

Feinstein - meeting with her staff

•

18

Indivisible Beach Cities Postcard Sunday

PV Dems Annual Picnic with Rep. Lieu

• •

19

The Big Quiz Thing Trivia Night

•

25

ISBLA Election Action Swing Left Mtg

•
Cause of the Month
For 2021, the ISBLA Steering Committee chose three organizations we think are worthy of your donations. Importantly, we encourage recurring donations. This helps these organizations to do long-term planning, hire staff, think strategically, and more. They all work in building capacity to keep us competitive now and in the future. Thus, please join the majority of our board in setting up a recurring donation to one, two or three of these important organizations.